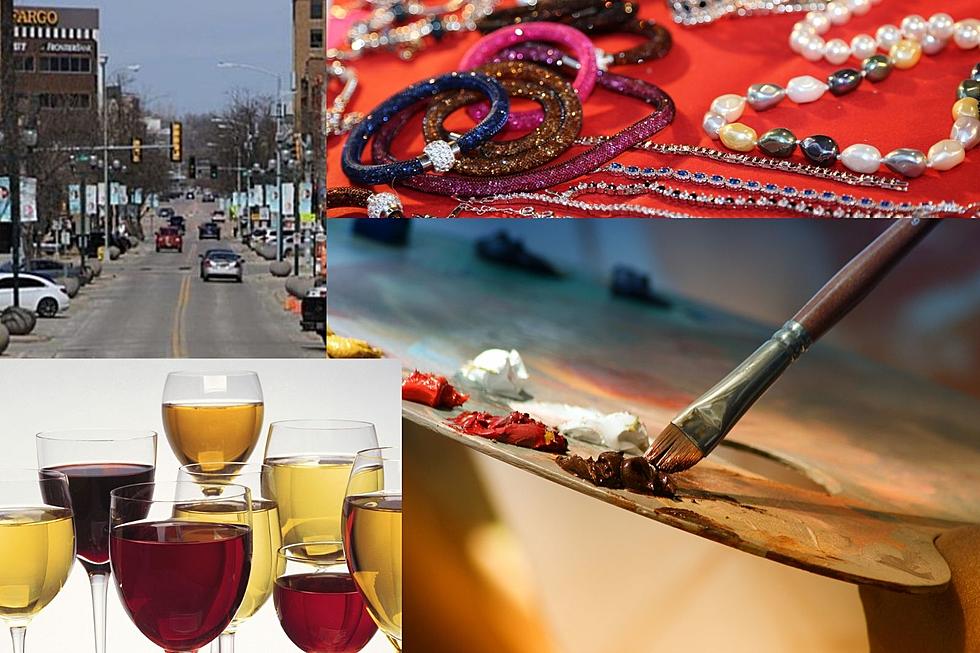 Art Walk Plus Wine, Plus First Friday, Equals Fabulous, Fall, Fun!
ChiccoDodiFC via Getty Images, GettyStock/ Thinkstock, Anthony Wright/TSM and Canva
If just the thought of sipping a great glass of wine makes you feel warm and fuzzy, an upcoming event has your name written all over it. If you're a fan of wine and art, this experience could make the month of October for you!
Putting those two things together, you already know it is going to be fun. Add shopping and a bunch with your best friends - - you have an event! Which of course the October First Friday Art & Wine Walk is!
Friday, October 1 is the day, downtown Sioux Falls is the place, the time is 5 to 8 PM.
Avera Breast Center is sponsoring this art & wine event as part of their observance of October as Breast Cancer Awareness Month. More than 25 downtown Sioux Falls businesses are participating. Talented artists will be at each location, showcasing everything from painting to cake decoration, music, sculpture, jewelry design, fabric art, and more.
Each business will also have wine selections for you to try. You can buy a punch card for $25 at any of the participating locations or they will also have a Punch Card Sale Station at 11th and Phillips in front of Shriver Square.
You can also purchase wine by the glass for $5. You, of course, must be 21 to enjoy the wine, but everyone can enjoy the art for free and even chat with the artists who will be there!
It is also October First Friday and that means specials on meals and deals as well as a bunch of free events at the Washington Pavilion and more!
So gather your family and friends, get your walking shoes ready, and make plans to do the Downtown Sioux Falls First Friday, October Art & Wine Walk from 5 to 8 PM on Friday, October 1st!
The Ultimate Sioux Falls Visitor's Guide: A to Z
LOOK: 34 spooky dessert recipes for this Halloween
More From KIKN-FM / Kickin' Country 99.1/100.5