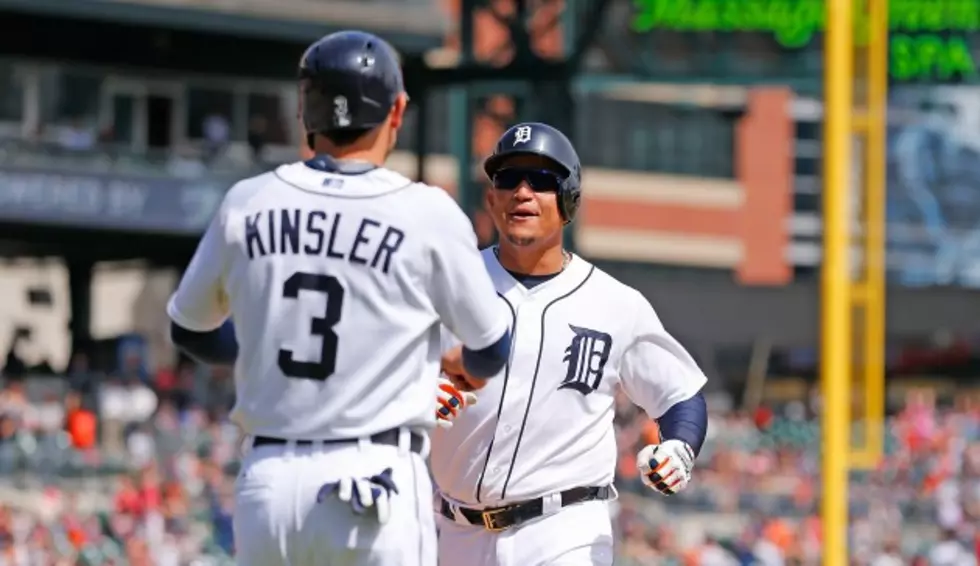 A Squirrel Helps the Detroit Tigers Win in Walk Off Fashion
Leon Halip/Getty Images
Some of you might of heard of the "Rally Monkey" that helped the LA Angels win a World Series title but now there apparently is a "Rally Squirrel" and its helping the Detroit Tigers.
On Thursday, during the Tigers game with the Kansas City Royals, a squirrel made an appearance on the field.  At first it seemed harmless, but it quickly became a distraction for the Royals.
After getting near the dugout, the squirrel decided to run out on the field and it caused the Royals reliever to step off the mound as they awaited the squirrel to return to the non playing surface.
Although it may of been a minor distraction to Davis, it didn't stop him from getting the final out that inning.
The squirrel eventually left the stadium but just like the black cat jinx on the cubs, the rally squirrel certainly played a part later in the game.
With the spirit of the squirrel remaining behind, the Tigers were able to rally themselves before games end concluding with a walk off home run from Ian Kinsler.
The Tigers end up winning the game all because of a squirrels presence 8-6 over the Kansas City Royals.