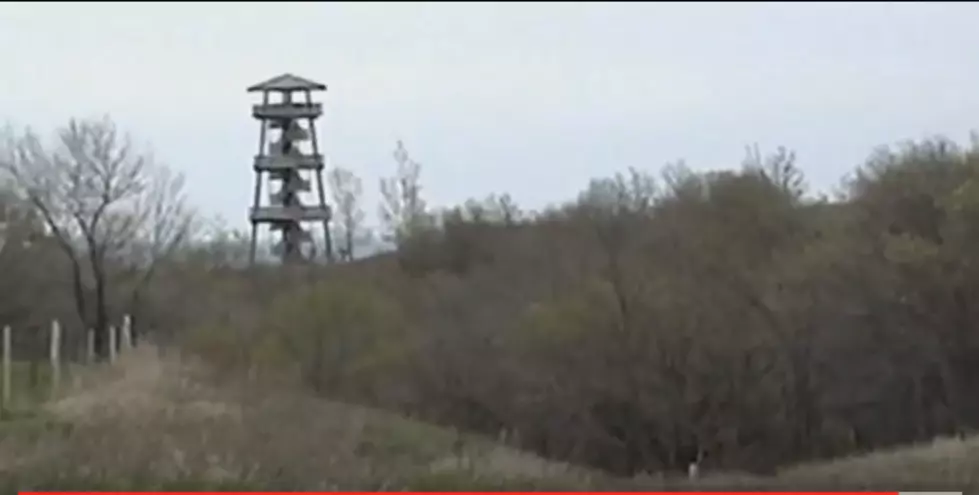 A South Dakota Summer Vacation Stop: Nicollet Tower
Via Rodney Taylor YouTube Image
Joseph Nicollet must have been a curios kind of guy. Many of us have explored our great state of South Dakota. Joseph explored it before it was the state of South Dakota.
Now, Joseph may not be quite as famous and legendary as Lewis & Clark, but he ventured into our area back in the 1830's, mapping out..well...mapping out this and that and the other thing! He wandered around not only what became South Dakota, but also what became North Dakota, Minnesota and more. Immigrating from France, our guy made his way to St. Louis, up the Mississippi River and then began looking around. He mapped his way out to the Missouri River Basin, toward Fort Pierre, up to Devils Lake, North Dakota and, of course, everything in between. Including the Sisseton area. (So remember, when you're thinking you have a long drive and the kids in the back seat are saying 'Are we there yet?', 'ol Joseph did all this in the 1830's)!
Thanks to reading a book about Joseph's exploration, it was back in the early 1990's that some folks in Sisseton got the money together to build 'Nicollet Tower' to honor this early visitor and explorer. 80 feet tall with 96 steps, it's not exactly the highest point in South Dakota, but you can see six counties in three states from the top. And you'll love the 2,400 square foot Interpretive Center that includes maps and murals.
This is a true important piece and place of South Dakota history. So if you find yourself motoring along Interstate 29 and see a sign that says the Sisseton exit is just up ahead, do yourself a favor: Pull off, get a cup of coffee, visit with some of the nicest people you'll ever meet and spend some time with one of South Dakota's hidden historical treasures.
Click on the video below and get your first taste of the Nicollet Tower.
Wikipedia Contributed Information For This Article
More From KIKN-FM / Kickin' Country 99.1/100.5